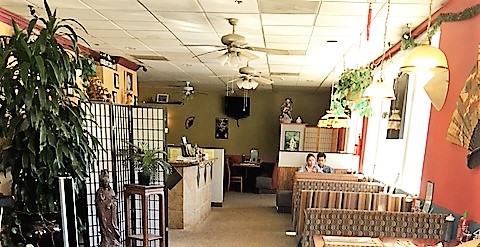 Home
Welcome to our new Home Page – rather "basic", but hope it helps !
Please be patient while we add information to our website.
Our goal is to offer the Tri-Delta area of East Contra Costa a variety of Vietnamese food at reasonabe prices. We strive to provide friendly service in a casual setting. If we don't acknowledge you immediately, please don't be offended - just sit at a table of your choice and we'll be with you as soon as possible. Until we get our menu on line, here's an idea of what we have:
Appetizers, Salads, Pho noodle soups, Banh Mi Vietnamese sandwiches, Bun rice vermicelli salads, Stir-fried rice or egg noodles, Sauteed specialties, Rice plates with BBQ meats, and Vegetarian dishes.
We are the same people who opened Da Nang Restaurant in Albany (California !) in 1983, sold in 2004 and now hoping we become your favorite Vietnamese restaurant in Antioch.
DIRECTIONS: Until we get our map on line, Yelp.com has a good map ... and check our reviews while visiting Yelp!
Here is the way..........
From Route 4, take Hillcrest exit turning south (on Hillcrest Avenue - RIGHT if coming East from Pittsburg; LEFT if coming West from Brentwood); keep in left lane and bear LEFT when you see the Safeway sign <straight becomes Deer Valley Road-wrong!); TURN left at 4th traffic light which is Wild Horse Road (7-Eleven shopping plaza on left) and take 2nd entrance into plaza. There we are!
From Lone Tree Way, take Hillcrest NORTH up 5 traffic lights (after Hidden Glen Drive) and look for the same 7-Eleven shopping plaza on your right, which is Wild Horse Road. Turn RIGHT and take the 2nd entrance into the plaza.
Our address is 4393 Hillcrest Avenue, BUT if you Google or check your Navi, you will be directed somewhere near Hidden Glen Road, which is one traffic light south of Wild Horse Road. Best landmark is the 7-Eleven convenience store.
If all else fails, please call us at: 925-206-4412. Our hours are 11 am - 9:30 pm daily. If you come during these hours and the door is locked, please call us - we're probably back in the dungeons of the kitchen and locked the door. We hope to see you soon !